Welcome to the Elemental Angels Wiki
Edit
Elemental Angels is a series from author D. C. Cowan about guardian angels who are more like super heroes with powers over the elements.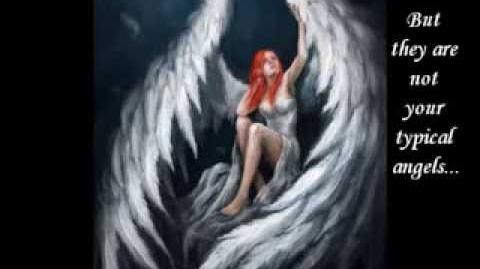 About this Wiki
Edit
The author D. C. Cowan started writing the Elemental Angel series when she was fifteen years old and that's about the age group that would enjoy this series give or take a few years.  The inspiration for Cowan came from anime such as Dragon Ball Z, Sailor Moon, Outlaw Star, Fruits Basket, and Cowboy Bebop.  The art style is similar to American anime such as Avatar or Legend of Korra. This Wiki is intended to spark interest in the Elemental Angel Series.  The eBooks are available now for purchase on Amazon.com.  Soon the books will be available in print, but for now the books are available in the electronic version.  In this Wiki, you can learn about the characters and about the different angelic companions they have.  In certain places you will see "Find out in Volume _".  We make reference to the volume instead of revealing the information to avoid spoilers.  Don't want to give everything away!  If you want to know about the series why not check out Volume 1?  It's available on Amazon.com for only .99cents.
Latest activity
Edit
Photos and videos are a great way to add visuals to your wiki. Find videos about your topic by exploring Wikia's Video Library.