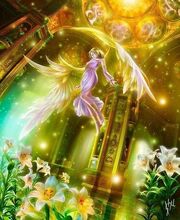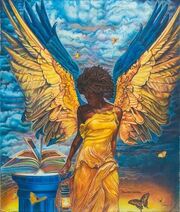 Angels and Black Roses is the blog by author D. C. Cowan.  While pursuing a writing career I noticed how many manuscripts I had that featured angels and roses as a theme. I work with my mother and we go by the same pen name. She writes for roses and I write for angels.  The Angels and Black Roses blog is filled with inspirational quotes, Africana History, book reviews, and poetry.
Who is D. C. Cowan?
The real question is who are they... D. C. Cowan is a collaborative effort between two authors capturing the past, present, and future in their novels. Events from the past influence the present and future. Explore how racism drives an African princess from the past into a wandering spirit through the Legend of the Black Rose. Then venture to another world to the lives of three prophets born one thousand years apart in the Angelic Heroes Trilogy.
Ad blocker interference detected!
Wikia is a free-to-use site that makes money from advertising. We have a modified experience for viewers using ad blockers

Wikia is not accessible if you've made further modifications. Remove the custom ad blocker rule(s) and the page will load as expected.