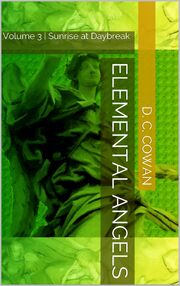 Sunrise at Daybreak Saga
Edit
It's a new school year for Venus and her friends, but it's anything, but ordinary.  When two mysterious boys come to Omicron High, Venus and the others will have to put their friendship to the test.  There's the heartthrob Helios whose cold and distant and the flirtatious Dawn who has eyes for one girl who just happens to be a teenage bounty hunter.  She's more use to catching bad boys than falling for one!  Fist will fly and hearts will break in the third volume of Elemental Angels Series.
Ad blocker interference detected!
Wikia is a free-to-use site that makes money from advertising. We have a modified experience for viewers using ad blockers

Wikia is not accessible if you've made further modifications. Remove the custom ad blocker rule(s) and the page will load as expected.